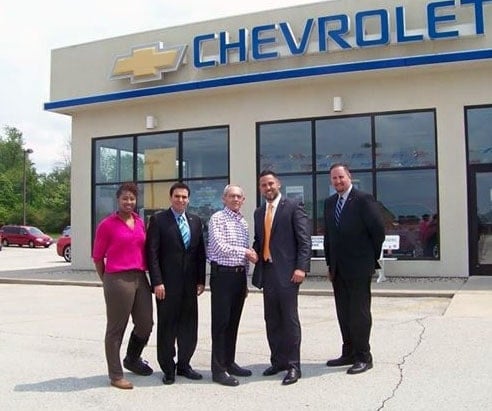 After working at car dealerships for all of his adult life; Steve VanGorder purchases Ron Garrett Chevrolet in Greenville Ohio. In 2014, Steve left Jeff Schmitt Auto Group after 20 years and started SVG Motors in Vandalia. He explains that owning a Chevy dealership was "a dream come true."
Ron and Barbara Garrett owned the Chevrolet dealership for 40 years at 1225 E. Russ Road in Greenville.
"Yesterday, we signed the contracts and that was the culmination of half dozen meetings at his house and my house, lunch and dinner, just getting to know each other," VanGorder said. "His staff is like family to him, they've been working with him for a long time. You don't just hand over the reins to just anybody."
Ron Garrett Chevrolet employs 20 people. Steve plans to retain all of the current employees and will be adding approximately 10 more.
Garrett is well-respected as a dealer, "recognized for integrity," VanGorder plans to continue that strategy and also "add some energy to the store."