Compare Chevy Truck Towing Capacities for Real Life
Are you curious to know what your new Chevy truck can accomplish in Urbana OH? Whether you opt for a Colorado or Silverado, it's important to understand how far you can go with your farm equipment or big toys. Find out which one can handle what you have to haul around Fairborn, whether you're looking to tow a horse trailer, farm equipment, or even a boat. With the latest technology to make hitching up your gear and equipment a cinch, the Chevy truck lineup is perfect for your farm or small business needs.
Tow These with a Chevrolet Colorado: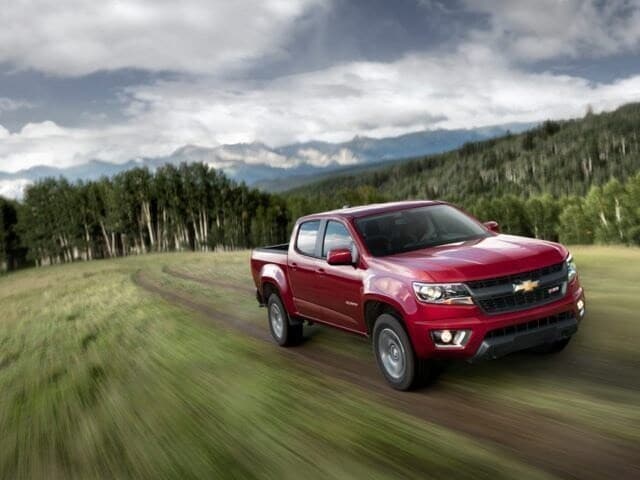 With up to 7,700 pounds of maximum towing, you can haul a lot around Marysville OH. Note that when you're looking to estimate trailer towing, it's important to factor in the weight of things like mats, haybales & other supplies (plus the weight of the animals you'll be towing).
If you're trying to tow a horse trailer, keep in mind that horses weigh anywhere from 800-2000 pounds each. Be sure to factor in weight from supplies as well to be sure your truck can tow everything safely:
Livestock trailer
Travel Trailer
Haybales
What Can a Silverado 1500 Tow?
With up to 12,500 pounds of maximum towing, you can haul:
Flatbed trailers for small equipment
Livestock Trailer
Bales of hay
A Silverado 1500LD Can Tow:
With up to 9,400 pounds of maximum towing in Dublin OH, you can haul:
Small farm equipment
Haybale trailers
Livestock Trailer
The Silverado 2500HD Provides Towing for:
With up to 18,500 pounds of maximum towing, you can haul:
A flatbed trailer with loads of haybales
Livestock Trailer
Small farm equipment
Most of these models have the latest safety tech that can help you hitch up the trailer or plow safely and without error. Imagine the time saved when you have a rearview camera with gridlines helping you line up the gooseneck with your trailer.
Interested in learning more? Contact us today and find out for yourself what you can tow with a new Chevy truck in Springfield OH. Be sure that before you head out with your farm equipment that you have the proper plates, vehicles are secured, and warning lights are in working order. Whether you're transporting your bailer, tractor, plows, and more, you need to be sure that you're not breaking any laws by transporting your equipment improperly, so be sure to check the rules before you set out.